Why is Pixar's animated movie COCO the perfect family film? For me, there is one simple reason which I think you'll appreciate too.
Here are three things to help you and your spouse better parent as a team.
Good marriages can and do exist. Fixer Upper offers each of us a weekly reminder of three simple qualities all of our marriages need.
I'm excited to introduce you to my friend and fellow author, Kristin Hill Taylor. Her book Peace in the Process: How Adoption Built My...
Deep inside we have an innate hunger and longing to be known by others. We know we were made for community.
Whether you're facing a physical struggle or something else entirely, this list of responses to "How can I help?" may be just what you need.
Why is church good for my marriage and yours? Here are five reasons you and your spouse should regularly attend together.
Maybe prolonged sickness plagues you, or you face a new health struggle. Whatever your present circumstances are, here are two encouragements.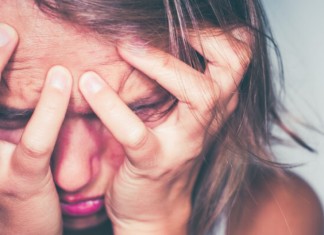 Like me, do you battle anxiety? If so, here are four practical steps you can take when your feel panicked or overwhelmed.
How can we navigate life after someone we love dies? Here are three things that I've found beneficial in my own grief. Perhaps you'll find them helpful too.
If you aren't sure how to come alongside and brave sorrow with someone you know who's experiencing loss, here are ten suggestions.
October is Pregnancy & Infant Loss Awareness Month. If you've suffered pregnancy loss, I pray that my story will comfort you in yours.
It's our job as parents to teach our tweens how to navigate conflict. First, though, we need to have healthy conflict resolution skills ourselves.
Sometimes I secretly reflect on my life and base its value on how it compares to that of others. Do I believe that God is good to me, or only to others?
Here are 10 reasons my daughter and I loved LUZIA by Cirque du Soleil and why I think you and your family will love it too.
If you and your spouse are struggling to be a united team, here are five strategies you can put into practice for a stronger marriage.
In a post-miscarriage pregnancy, it can be difficult not to feel fearful. I know from experience. Here are three things that helped me calm fear during mine.
How can you make sure that you pick friends who help marriage? Here are three suggestions of qualities to look for in your close friendships.