Ashleigh Slater is the author of the books,
Braving Sorrow Together: The Transformative Power of Faith and Community When Life is Hard
and
Team Us: The Unifying Power of Grace, Commitment, and Cooperation in Marriage
. She loves to combine the power of a good story with practical application to encourage and inspire readers.
When your feelings direct you away from your spouse, determine to brave marriage ... even if you don't feel like it.
How can you make sure that you pick friends who help marriage? Here are three suggestions of qualities to look for in your close friendships.
If you want to feel more connected on a daily basis in your marriage, make shared activities a priority. Here are some tips on how to do that.
Maybe you have a friend who's recently lost a preborn baby. If so, what are some other types of statements to avoid? Here are...
As fun as travel can be, it's also sometimes stressful. Here are five marriage survival tips for packing on your next trip.
Our words can be misheard, misinterpreted, and misunderstood. Here are three practical ways you to recover from a communication miss in your marriage.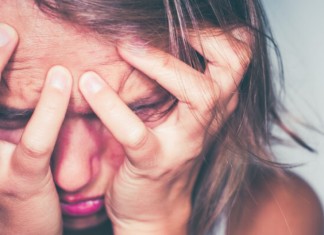 Like me, do you battle anxiety? If so, here are four practical steps you can take when your feel panicked or overwhelmed.
Have you ever had a day gone wrong in your marriage? I have! Here are two practical ways you can rescue, and maybe even prevent, a day gone wrong.
Is there an area of life in which God is asking you to be fearless? If so, I get it. Lately, He's been asking me to be brave too.
Are you and your spouse wanting to kick off the new year right? Here are three great ways couples can team up for the new year.
Whether it's helping neighbors move, serving in your church, or babysitting for friends, here are five ways helping others strengthens marriage.
When it comes to keeping your marriage strong, winning is more about your follow through than your strength going in.
What are some ways you and I can grieve the loss of our dreams, especially when the pain and disappointment hurt so profoundly? Here are three suggestions.
Here are 3 ways you can help your daughter respond well to mean girls.
We've gotten creative in discovering pastimes the entire family can enjoy together. Here are three of our favorite "age-defying" activities.
In a post-miscarriage pregnancy, it can be difficult not to feel fearful. I know from experience. Here are three things that helped me calm fear during mine.
Are you struggling to love your imperfect spouse well? If so, here's one secret to overlooking flaws and building your spouse up in the process.
Our kids need us to speak life-giving words to them. This story from my husband's middle school years and its modern-day impact demonstrates why.