See this man?
Yep, the one sitting contentedly outside the Pink House in historic Savannah, Georgia. He sure does look calm and relaxed. Nothing could rattle him.
Well, for those of you who don't know, that's my husband Ted. I offer you this picture of him with a bit of marriage advice on the side:
If you want a sure-fire way to start a fight with your spouse, then write a book on marriage.
I guess it's a bit much to say "sure-fire," but it certainly worked for us.
As of now, I'm 27,000 words into my first book for Moody Publishers. I'm telling you, the manuscript-writing process has done wonders for Ted and my relationship. I'm talking "wonders" like Pharaoh witnessed back in Egypt when Moses and Aaron strode into town. You know pesky ones like frogs and lice and flies.
It has nothing to do with supportiveness. Ted, he's my biggest encourager. The fact he didn't laugh when I told him my proposal was accepted says a lot. If he thinks I'm qualified to write about marriage, then what better endorsement can I get?
Once I started writing though, it seemed that all the little, insignificant things suddenly became major annoyances. Things we both would normally shrug off as "no big deal" became huge affairs. You know, missing bottles of foot lotion or why the coffee maker isn't working. They put just enough tension into the normal calm of our marriage and threw just enough "kink" into my writing flow that I found myself a mite-bit discouraged at the keyboard.
After all, the entire premise of my book is to encourage couples to strive for unity in their marriages, yet here I was struggling with division in ours. How could I be effective in my writing if I couldn't even keep peace with my own husband?
I had to wonder if there was an element of spiritual attack in it. Maybe there was. Or maybe it was just the result of two imperfect individuals attempting to live out a more intense schedule. I can't say for sure. But I'd bet that those of you who write or are in ministry in some respect know that there's just something that tends to happen when you dive into a topic with the intention to help encourage others in that area. That something is you find yourself tested.
So I made a decision about a week ago.
The man in that picture had been missing. Well, at least the calmness you see. He'd been a bit rattled. That needed to change. I determined the next time the opportunity came for me to add kindling to a potential fight, I was going to throw grace and humility on it instead.
So I did. And, guess what? He did too.
Before we knew it, it was like Ted was back in Savannah again. He was calm. More relaxed. A lot less rattled. He looked like this: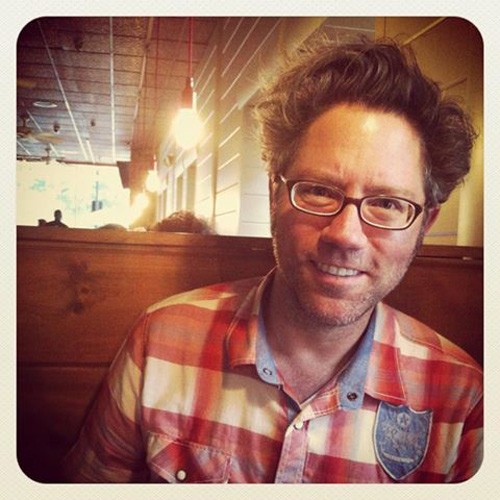 I'm happy to say that writing is once again going smoothly. It turns out, that those weeks of conflict have actually helped my productivity in the long run. They've driven home even further just how important grace and unity in marriage are.