SIGN UP FOR EMAILS
BOOKS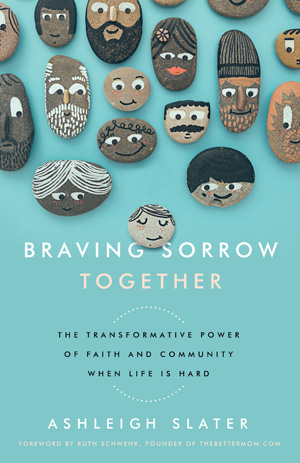 "Reading Braving Sorrow Together is like sitting across from the best kind of friend – a friend who has been down the well-worn path of suffering and can listen, empathize and offer gentle guidance for the journey ahead. If you are walking through your own 'weeping years,' Ashleigh's book will free you to grieve your loss while clinging to the hope that you are never alone in your grief."
-- Kelly Givens, editor of iBelieve.com
"Team Us addresses one of the most important aspects of an intimate marriage: becoming one. With a whimsical and engaging style, Ashleigh Slater challenges us to build our 'team' with careful thought, perseverance, and commitment."
-- Gary Thomas, author of Sacred Marriage and A Lifelong Love