Braving Sorrow Together + Team Us Birthday Giveaway
It's my birthday week and I want to give one of you a gift to celebrate!
Birthday Gift #1
I'm giving away ONE copy of my upcoming book, Braving Sorrow Together: The Transformative Power of Faith and Community When Life is Hard. This new book isn't available yet. It releases on October 3rd, but you can enter for a chance to win a copy early here.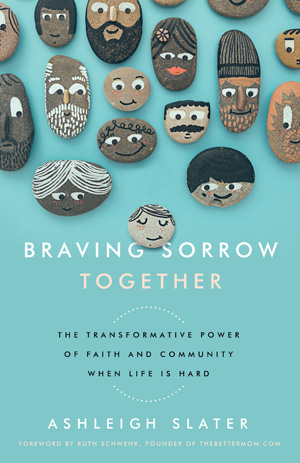 Braving Sorrow Together is about where to turn when life is hard. In it, I weave together Scripture, personal stories, and guest entries to comfort the suffering and encourage hopeful grieving.
Whether your trials concern health, employment, relationships, or even death, grief can turn into growth when we lean on Christ and others. Braving Sorrow Together provides solace for hard times and advice for getting through them with grit and grace.
Birthday Gift #2
Plus, ONE copy of my first book, Team Us: Marriage Together.
The best marriages have a teamwork mentality. Spouses serve each other, support each other, and celebrate each other. They tackle life as a unit, and when one slips, the other gives grace. They can be vulnerable together because they know they rise and fall as one.
Do you want a marriage like this? Team Us will help you and your spouse cultivate a teamwork mentality. I share observations from my marriage while offering practical, realistic ideas for unifying yours.
Even if just one of you reads, your marriage can grow in intimacy and joy, providing momentum for the changes you long to see.
Enter My Birthday Book Giveaway Below!
This giveaway closes Friday, September 22nd, 2017 at 12:00 a.m. (EST). I will announce the winner in the comment section on this post, as well as send an email to the winner, so please check back. This contest is only open to those within the United States.