Why is church good for my marriage and yours? Here are five reasons you and your spouse should regularly attend together.
Maybe prolonged sickness plagues you, or you face a new health struggle. Whatever your present circumstances are, here are two encouragements.
Whether it's helping neighbors move, serving in your church, or babysitting for friends, here are five ways helping others strengthens marriage.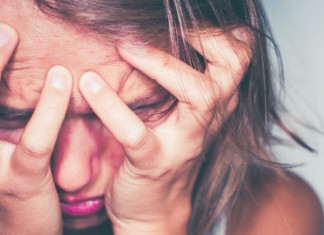 Like me, do you battle anxiety? If so, here are four practical steps you can take when your feel panicked or overwhelmed.
How can we navigate life after someone we love dies? Here are three things that I've found beneficial in my own grief. Perhaps you'll find them helpful too.
If you aren't sure how to come alongside and brave sorrow with someone you know who's experiencing loss, here are ten suggestions.
October is Pregnancy & Infant Loss Awareness Month. If you've suffered pregnancy loss, I pray that my story will comfort you in yours.
It's our job as parents to teach our tweens how to navigate conflict. First, though, we need to have healthy conflict resolution skills ourselves.
Sometimes I secretly reflect on my life and base its value on how it compares to that of others. Do I believe that God is good to me, or only to others?
Here are 10 reasons my daughter and I loved LUZIA by Cirque du Soleil and why I think you and your family will love it too.
If you and your spouse are struggling to be a united team, here are five strategies you can put into practice for a stronger marriage.
In a post-miscarriage pregnancy, it can be difficult not to feel fearful. I know from experience. Here are three things that helped me calm fear during mine.
How can you make sure that you pick friends who help marriage? Here are three suggestions of qualities to look for in your close friendships.
LEAP! encourages kids to chase their dreams with passion. But that's not all it teaches them. Here are three more valuable lessons that stand out to me.
Our kids need us to speak life-giving words to them. This story from my husband's middle school years and its modern-day impact demonstrates why.
Is there an area of life in which God is asking you to be fearless? If so, I get it. Lately, He's been asking me to be brave too.
When your feelings direct you away from your spouse, determine to brave marriage ... even if you don't feel like it.
Are you unsure how to respond to a disappointed child? Here's how I'm learning to react when my kids experience small letdowns.