Our kids need greater amounts of praise than correction from us. A communication sandwich helps us accomplish this.
If you want to feel more connected on a daily basis in your marriage, make shared activities a priority. Here are some tips on how to do that.
Are you and your spouse wanting to kick off the new year right? Here are three great ways couples can team up for the new year.
What did I walk away from "Ferdinand" talking about with my daughter? Here are two takeaways.
Do you have a tween who's excited about Star Wars: The Last Jedi? If so, here are three parent-tween conversation starters from the film that are sure to get you talking.
How can parents create a memorable and enjoyable holiday season for the entire family? Here are three traits.
If you and your spouse struggle to face the holidays together, here are five ways to navigate the season hand-in-hand.
Why is Pixar's animated movie COCO the perfect family film? For me, there is one simple reason which I think you'll appreciate too.
Here are three things to help you and your spouse better parent as a team.
Good marriages can and do exist. Fixer Upper offers each of us a weekly reminder of three simple qualities all of our marriages need.
I'm excited to introduce you to my friend and fellow author, Kristin Hill Taylor. Her book Peace in the Process: How Adoption Built My...
Deep inside we have an innate hunger and longing to be known by others. We know we were made for community.
Whether you're facing a physical struggle or something else entirely, this list of responses to "How can I help?" may be just what you need.
Why is church good for my marriage and yours? Here are five reasons you and your spouse should regularly attend together.
Maybe prolonged sickness plagues you, or you face a new health struggle. Whatever your present circumstances are, here are two encouragements.
Whether it's helping neighbors move, serving in your church, or babysitting for friends, here are five ways helping others strengthens marriage.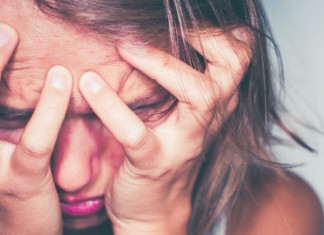 Like me, do you battle anxiety? If so, here are four practical steps you can take when your feel panicked or overwhelmed.
How can we navigate life after someone we love dies? Here are three things that I've found beneficial in my own grief. Perhaps you'll find them helpful too.